Not only is there a place for you at The Gathering, but there is also a great need for your interests, gifts, skills and time.
We believe everyone plays a valuable part in the work of the church and we invite you to get involved.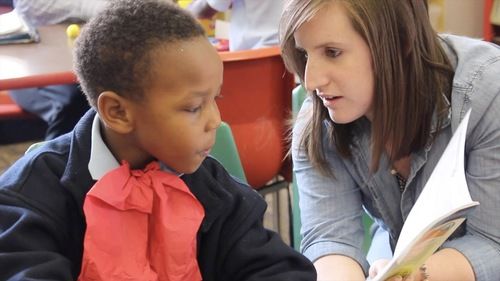 As part of The Gathering Staff, we demonstrate a growing faith in Jesus Christ, and are mindful of being held to a higher standard of morality where we seek to Do No Harm Do Good and Stay in Love with God.
To apply, please submit your cover letter and resume to the link below and indicate which position you are applying for.
This individual will oversee the areas of Connections and Kids ministry for the site. Specifically, it will be the Site Director's role to build teams, develop leaders, and oversee the execution of ministry at the site. Following our leadership pipeline model, this individual will be responsible for connecting people to the life of the church through leading volunteers in the areas of Connections and Kids Ministry
FACILITIES CARETAKER (part time)
The Facilities Caretaker has the responsibility for the appearance, maintenance, and general overall cleanliness of The Gathering sites.
WEBSTER SITE WORSHIP COORDINATOR
Professionally, Worship Coordinators at The Gathering are able to successfully recruit and develop high quality talent and lead up-front worship with excellence on stage. As a Worship Coordinator you will oversee teams, promote creativity and excellence, and inspire growth in others through support, feedback, and care. You will continually look for ways to grow, be receptive to constructive criticism and guidance from others, and be committed to details and consistency. You will work collaboratively, engaging others in creative and cooperative decision-making and problem solving. You will bring a contagious enthusiasm and excitement to The Gathering, both when leading worship, and when interacting with individual staff, volunteers, and congregants.
To apply, please submit your cove
r letter and resume to
jobs@gatheringnow.org and indicate which position you are applying for.
There are several opportunities to serve at The Gathering no matter which site you attend – including online. Serving is one of the best ways to meet people, develop relationships, and grow as a follower of Christ. Serving opportunities are available throughout the week.
If you are interested in serving at The Gathering, please fill out the Interest Form below and a member of our staff will be in contact with you.
Click on a link below to view descriptions about the various opportunities here at The Gathering.
Our ministries are designed to help you connect with others, grow deeper in your faith, and experience what it means to be a disciple of Jesus. Through service you can develop relationships, provide space for others to meet and experience God's love, and lift up people in St. Louis and around the world. There's something for everyone here at The Gathering.