Not only is there a place for you at The Gathering, but there is also a great need for your interests, gifts, skills and time.
We believe everyone plays a valuable part in the work of the church and we invite you to get involved.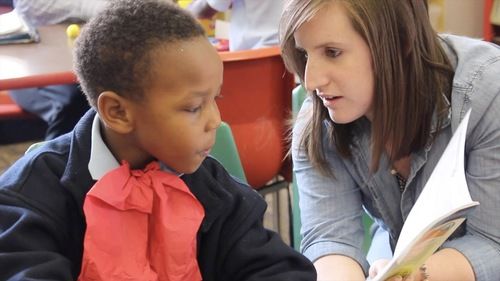 As part of The Gathering Staff, we demonstrate a growing faith in Jesus Christ, and are mindful of being held to a higher standard of morality where we seek to Do No Harm Do Good and Stay in Love with God.
To apply, please submit your cover letter and resume to the link below and indicate which position you are applying for.
WORSHIP DIRECTOR AND VISUAL MEDIA SPECIALIST
The Gathering is an inclusive evangelical church with locations throughout St. Louis and a plan for continued growth both regionally and nationwide. The Gathering is seeking a Worship Director and Visual Media Specialist to lead weekly worship at our Webster Site and to support the ministry of The Gathering through the creation of visual media assets. This role will recruit and develop high quality talent and lead up-front worship with excellence on stage. This individual will oversee teams, promote creativity and excellence, and inspire growth in others through support, feedback, and care.
To apply, please submit your cove
r letter and resume to
jobs@gatheringnow.org and indicate which position you are applying for.
There are several opportunities to serve at The Gathering no matter which site you attend – including online. Serving is one of the best ways to meet people, develop relationships, and grow as a follower of Christ. Serving opportunities are available throughout the week.
If you are interested in serving at The Gathering, please fill out the Interest Form below and a member of our staff will be in contact with you.
It takes a whole team to plan our Easter Services, but it takes even more people to pull it off. Would you like to be a part of something great, and spend your Easter morning in a meaningful way. Sign-up below to serve at our McCausland Site.
Click on a link below to view descriptions about the various opportunities here at The Gathering.
Our ministries are designed to help you connect with others, grow deeper in your faith, and experience what it means to be a disciple of Jesus. Through service you can develop relationships, provide space for others to meet and experience God's love, and lift up people in St. Louis and around the world. There's something for everyone here at The Gathering.
The Gathering was founded out of a deep desire to make a significant impact on our city. In order to truly live as disciples of Jesus, we know we must serve others.

Prepare
To be the most effective servant out in the world, it is critical to invest in your personal development. Throughout the year, we offer different learning & training opportunities to help.

Preview
Know you want to serve in our community, but don't know where to start? Each month, The Gathering offers opportunities to help you get to know organizations already doing great work.
Passion
Maybe you'll be sparked by the "previews" and find an organization you'd like to keep working with. Maybe you're already deeply involved in the community. Let us know where your passions lie so we can help you inspire others at The Gathering to join you!