We believe that you can't become the best version of yourself by yourself.
That's where groups come in.
We are built for connection,
and right now we need it more than ever.
CoreGroups are ongoing groups that meet for the purpose of deep reflection, spiritual growth and friendship.
CoreGroups are continuing to meet, adhering to safety guidelines, whether in person, virtually, or a hybrid of both. If you are not in a group, now's a great time to join one.
My name is Denee Bowers and I work with our small groups. I have experienced the power of doing life with others firsthand. I love helping people start new small groups, step into leadership, and find the right small group for them. I would love to help get you in a group, or help you start a new group!

Have a question? Don't hesitate to reach out!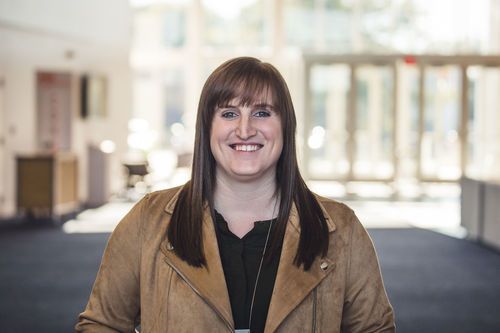 Explore Groups are the place to learn about what we believe, ask questions, and get to know our community. Groups meet for 5 weeks and discuss topics like the Bible, Jesus, church, and your next steps at The Gathering. Designed to offer the experience of a CoreGroup with others who are at the beginning of their journey at The Gathering. There's a spot in Explore Groups just for you.
Explore – Online: Wednesdays, July 14 through August 11
Explore – In-Person: Mondays, July 12 through August 9
We are pleased to be offering a series of Growth Groups with rolling start dates to offer opportunities to connect, learn and grow in community.