The Power of Generosity // M-Note 11.13.2020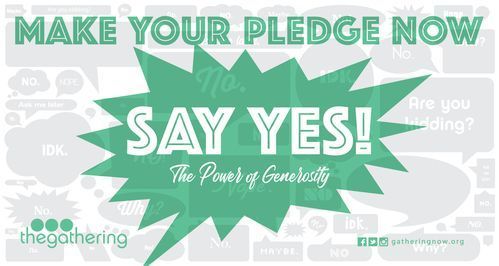 Gathering,
This past week, I received tragic news from Mozambique. Reports indicate that insurgents allegedly associated with ISIS have committed ever increasing acts of violence in the northern part of the country. This past week, they reportedly killed at least 50 Mozambicans, many of them young boys. This area of Mozambique is rich with natural resources and therefore valuable to whomever holds it. In the wake of this, people living in the villages of this region have fled south to other areas of the country, overwhelming the already stretched resources of safer villages. Food and water are in desperate need as people crowd into settlements. On top of this, COVID 19 rages there as it does here.

Just today, I spent nearly an hour on the phone with my friend and the Director of the Mozambique Initiative Ezequiel Nhantumbo. While he and his family live safely in the capital Maputo, he shared with me the tragedies happening in other areas of the country. I told him that once again we would be using 100% of our Christmas Eve offering to fund wells for clean water, a need that he said is more important now than ever. I didn't tell him this, but I have already begun praying that in a challenging year, we might set a new record with generosity this Christmas. It would be a good end to a hard year. But when life is challenging, generosity can be a pathway to joy.

This weekend, I am finishing my series Say Yes! all about the power that a lifestyle of generosity can have in our life. I will talk about the simple truth proven over and over again by scientists, psychologists, and sociologists alike, that generosity leads to happiness. When we give, we not only make a difference in the life of others, but it brings us greater joy and fulfilment in life.

Along with this message, I am going to be inviting all of us to make a commitment to give to The Gathering over the coming year. I am doing this because right now, there is so much need within our church, our community, and the world. Alongside this need, many of us have been given so much, and we have a unique call right now to make a difference in the lives of others. I believe God is calling us to rise up as a church and serve others more boldly during this time of uncertainty and hardship. Making a difference through clean water in Mozambique is only one way that our generosity impacts others. It also happens every week when we worship, locally when we serve others, online as we reach and share good news with people all over the country, every Sunday night through our student ministry, and every time a CoreGroup gathers to pray and support each other. When we give to the church, we immediately start making a difference in the lives of other people. But, it also changes each of us that gives.

So, I hope that you will join me for worship this weekend and be prepared to make a commitment to practice generosity here at The Gathering. You may have received a physical commitment card in the mail. You can also find the commitment card online or on The Gathering app. Take some time to consider how God is calling you to give to the ministry of the church. On the card, there is an opportunity to make a monthly or annual commitment. I will explain more about it in worship, but you are welcome to fill it out at anytime.

I know this might be a new practice for many of you. I invite you to listen to the message this weekend and consider trying out generosity. For those of you that already give regularly, I am going to ask you to fill it out as well as you consider your commitment for the year ahead. I want to thank you in advance for being such a generous church. I believe that Sunday will be an outpouring of generosity and will allow us to do incredible ministry impacting the lives of so many in the year ahead.

I can't wait to share the message this Sunday. I have a fun interview as part of it, and we will be celebrating communion online together in worship. I hope you will join me online at 8, 9, 10, or 11AM. Have a great Friday, keep Mozambique in your prayers, and I will see you Sunday.

Peace,
Matt

p.s. If you miss Sunday worship, don't forget that you can keep up with the messages through our podcast. Just go to itunes or wherever you get your podcasts and subscribe. That way it will automatically be there for you to listen to each week while you drive, exercise, or work.